Get to know Maia, meet the incredible team behind The Together Group, and learn more about why teacher organization and time management is so meaningful to us.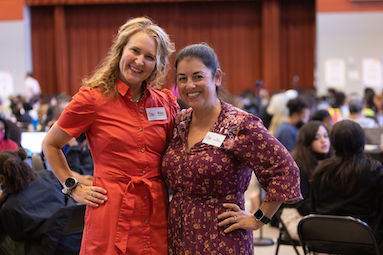 Our History
The Together Group started as a scrappy side-hustle hobby in 2005, when founder Maia, a classroom teacher herself, began leading courses to help struggling teachers better manage their time, improve their organization skills, and overall keep their balance. After years of running courses, Maia cleared the decks to write The Together Teacher, and The Together Group officially graduated from side hustle to full-time focus.
For more than 15 years, Maia and the talented Together Team have led engaging, practical, and joyous courses to help people find their True Togetherness. After testing practices with teachers, over time Maia expanded her work to school leaders, operations staff, nonprofit organizations, and school district teams. Today, The Together Teacher has reached more than 50,000 copies sold, with The Together Leader right on its heels.
Our Purpose
The Together Group is a training, coaching, and consulting organization designed to help teachers and leaders unleash their potential in both their professional and personal lives. Given the unique nature of schools, districts, nonprofits, and mission-driven organizations, we provide practical and customized tools, habits, and mindsets to make the most of every minute. We train people to plan ahead, prioritize well, and protect their time for what matters the most.